These are some bitchin links for you to use!!!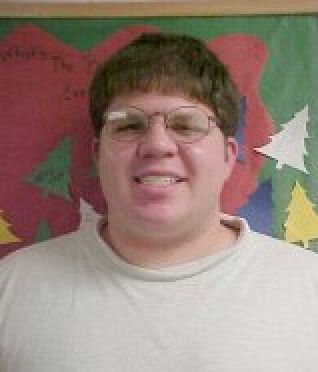 The Adventures of Young Schumin!
This is Ben Schumin's webpage. He's a student at good ol' JMU. I read about his page in Time Out, way up here in New York! I find it pretty interesting to see pictures of Madison and read about the adventures of the loveable Schumin. You should too!

This is a collectible, a Jesus sports figure collectible. I think this is the stupidest thing ever. And yet somehow, I wish I had one. Thank you Chris Yeatts for sending me this website.
The best family band since the Partridge Family and the Brady Bunch. A Rockstar Dad on drums, Left-handed guitarists, Duo Siren sisters, Smokin' lead from Big Brother, Backup vocals from Mom holding it all together, and if that weren't enough, folks, let's throw an accordion into the mix.

My question: When's the sitcom coming out?

My partner's new site, full of lyrical aerobic poetry. . . sort of. . .(go below)(i wanna see how popular her site is!!)
I bought my first tape in 8th grade because of the top 40 and a catchy little tune co-written by Paul McCartney. "Veronica", that's right! Ever since I've been hooked. I even got so hard up, I checked out the King of America album from the local library on vinyl. Forgive me if sometimes I try to sing like him. . .
Tom Kildea: The Original Voice of Chickentown
When I first started going to James Madison, you sensed some sort of secrety society going on. As there were lots of people passing around these tapes. April, and Long Gone. Talk of this "House Band". At least in the crowd I ran in. After reflecting over the years, here are my thoughts. If you've never been to Harrisonburg, this is what it sounds like.
I used to make fun of my friend Jeremy for always listening to John Prine. I don't think I ever really knew who he was. But then Jeremy convinced me to go to a concert of his. After first hand testimony, I was a convert. I kneel before the power of the words of the original Mailman. John Prine heals.