Nate Shelkey - AKA: Shelktone
Small surprise that a man originally from "Swingfield" Virginia should come to write and perform some of the most happening music today.
-Jerzy Mandello (Washington Post)
Nate Shelkey is a voice for the overlooked and under-appreciated temporary worker. This is sparkling
correspondence indeed!
-Brian (Asset Temp Service)
TURKEY TIME
I'm about to go home for Thanksgiving. Pretty exciting. Maybe I'll post my grandma's secret receipe for stuffing. This is the highlight of the holiday for me, making this stuffing. What are some other highlights of my life? The song a week project where I write a new song every week, and then I debut it at Variety Underground at Parkside continues. You can read about it here. I think I'm up to ten songs now. The new album is being recorded at Studio Apartment and released by Robin Hood Records. Huckleberry Slim is looking for a drummer. So if you know one, or are one, please inquire within. There's more improv shows, always for gigawatt. We'll be up every Tuesday in November. And I'm sure you were wondering when that dvd of that Vermont PBS thing was coming out, right? Where I play the sleazy banker? Well, it's out. Order it! And I'll have a dvd shortly of the short I did for Sam Sklaver and Wendi Butterworth called, "Meditations On Mini-Golf" starring Will Hines. Ridiculously, you also might see me on a Citibank commercial driving a golfcart. Glamorous, I know. And then finally, I think I am set to play an old dancer in January in a musical. Look forward with glee!
---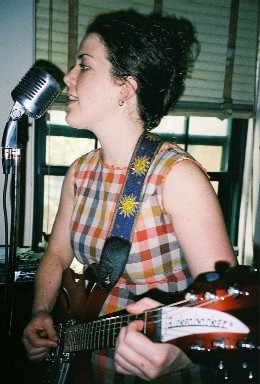 ---
Need something to listen to? How about a theme song written by Porter Mason. It's rough, but fun. It's called "These Are Our Days". Also, just look at the main site at www.tjmonkeys.com for his new cartoon strip with a sometime recurring little songbird named Shelktone.
ASK ESMOND.---what to do about the problem of moochers? Feed yourselves on some fresh knowledge from the man from Marlton, New Jersey. Take a look at Ask Esmond! Please send your questions and Ask Esmond eagerly devour them and answer your most troublesome questions. Esmond is working on a recent movies-related question.