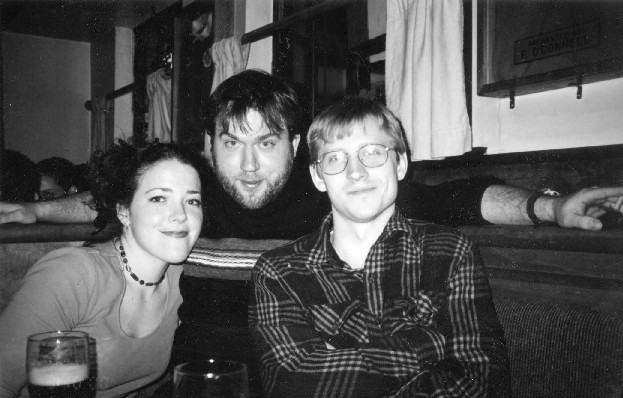 (Vandal In, Vandal Out: Siobhan O'Malley, Nathan Shelkey, and Jeremy Beck)
picture taken at McKeebler's in Flushing, Queens
Our next show will be August 29th, at eight o'clock at the Orange Bear. Siobhan has some new toys to debut: a tambourine, a pair of claves, and shakers! They all have silly names too if you would care to know them. (Bert, the tambourine; Brutus and Brick, the claves; and Busta and Boom-Boom, the ever lovin' shakers!
47 Murray Street.
If you missed any of our shows, take a look in the gig log for a detailed account of what you missed!